For Women Who Are Ready To Enter A Whole New Dimension Of Sensual Pleasure, Sexual Healing, and Feminine Empowerment…
"Discover Female Ejaculation, Goddess Healing Yoni Massage And G-Spot Awakening … Ecstatic Bliss Is Every Woman's Birthright!"
For Women Who Are Ready To Enter A Whole New Dimension Of Sensual Pleasure, Sexual Healing, and Feminine Empowerment…
"Discover Female Ejaculation, Goddess Healing Yoni Massage And G-Spot Awakening … Ecstatic Bliss Is Every Woman's Birthright!"
Follow These Step-By-Step Instructions And Achieve This Sweet Release By Yourself Or With A Partner; Learn From Real Women (Not Porn Stars).
Dear Goddess,
Female Liquid Orgasm is no longer a mysterious sexual superpower available only to a few. More and more women are discovering how easy it is to let their feminine nectar flow.
And for a lot of women, that discovery leads to a sexual awakening of epic erotic proportions.
That's exactly what happened to Janice. At 42 years old, she'd had more than a few romantic disappointments. She'd always loved sex, but after hearing her friends talk about multiple orgasms and wet orgasms and expanded orgasms, she started to develop a serious case of FOMO (fear of missing out).
Janice knew she was missing out on a lot of sexual fun. She decided to take matters into her own hands. Literally.
Janice realized that giving herself a couple quick orgasms with a vibrator before bed wasn't going to expand her orgasmic potential. And she knew there was an entire galaxy of sensual adventure just beyond her reach.
She was especially curious about female ejaculation. All her girlfriends were talking about how empowered they felt when their sacred feminine waters began to flow.
She somehow just felt it would be a profoundly healing experience for her sexually. She was still a little concerned that she might feel embarrassed if she started to squirt while making love, but it was time to step out of her comfort zone. So she took it upon herself to discover the art of female ejaculation and to learn how to give herself a self-loving G-Spot Goddess Massage.
Today, Janice recognizes that her fears were completely unfounded. She knows from experience that squirting is far from something to hide or feel embarrassed about; in fact, she's proud of it.
"Squirting is incredibly empowering.
I've never felt more whole as a woman!"
Are you ready to explore the boundaries of YOUR sexuality?
When the student is ready, the teacher appears…
I promise to guide you step by sensuous step through my heart-connected stroke techniques and Yoni-awakening exercises. Your amrita-gushing days are about to begin!
Any woman can learn to squirt her heart out. Female ejaculation is a natural way to cleanse and detoxify your physical, emotional, and spiritual energy.
Transform yourself into a gushing goddess and let the divine feminine flow through you.
Once Janice transformed herself with my program, her sexual confidence increased tenfold. Suddenly, the super hot guys who never noticed her before started flirting with her. She became a magnet, a beacon for better sex, deeper connections, and higher love.
By now you're probably thinking, "I want what she's having!"
You're wondering, "How do I become a gushing goddess?"
If you have a partner, you want to know, "How can I get my lover on board?"
And you want SOMEONE YOU CAN TRUST to guide you on this sublime journey…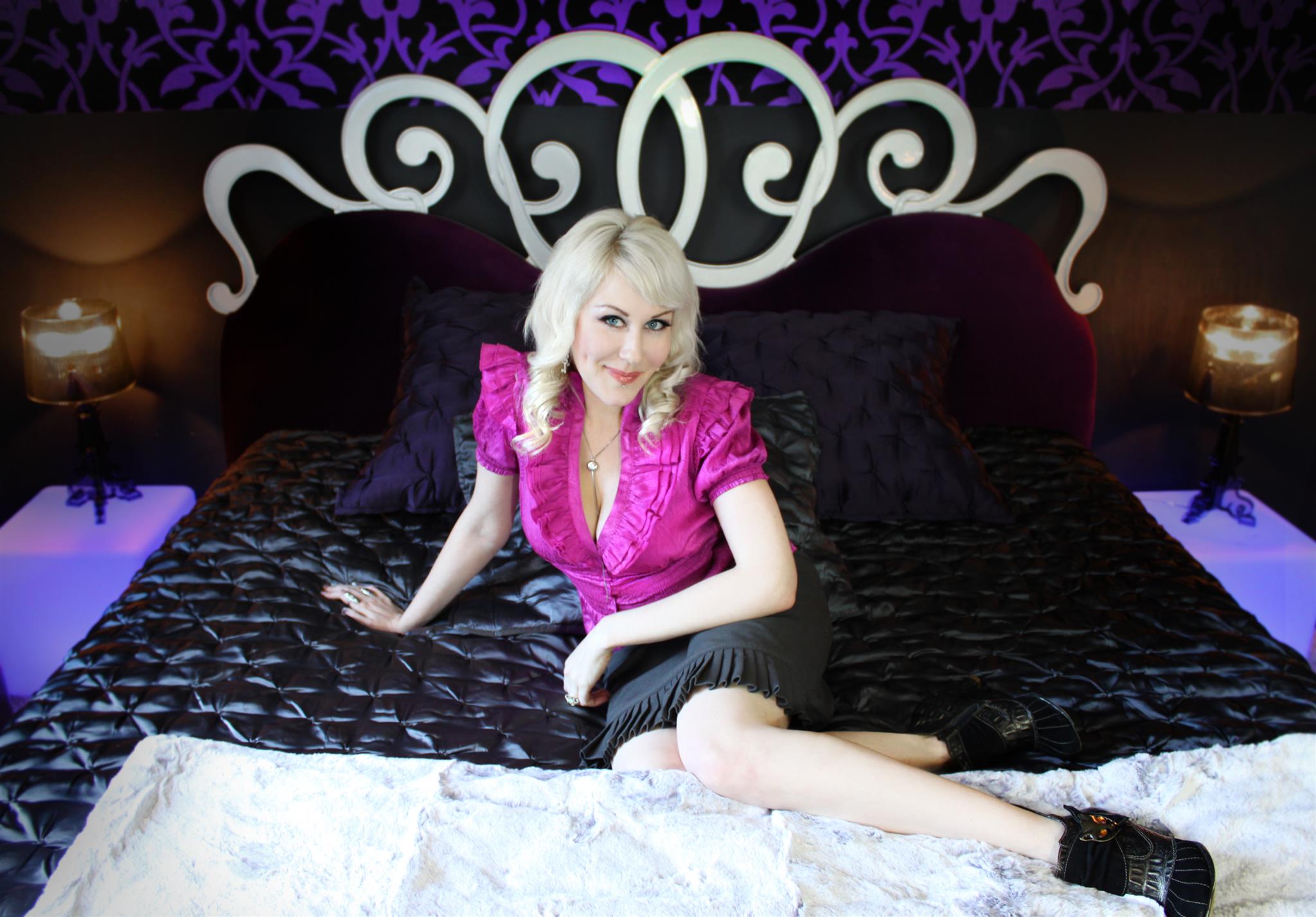 Hi, my name is Tallulah Sulis. I'm a Certified Somatic Sexologist, sex educator, coach, and expert on female ejaculation. In the past, you had to be in a mystery school to learn the secrets of female ejaculation.
Not anymore. Over the past ten years, I've initiated thousands of men and women into the blissful realm of liquid orgasm through my online program "Female Liquid Orgasm."
My unique approach has been featured in Tim Ferris' book, The 4-Hour Body and in Secrets of the Sex Masters, by Carl Frankel. It all started in my "Squirtshops."
Before I created this online program, I taught live in-person "Squirtshops" in the San Francisco Bay Area for several years. That's how I honed and refined the specific stroke techniques you (and your lover) will learn in the program.
My techniques go far beyond the standard "come hither" stroke you read about all over the Internet. These are specific patterns mapped onto a woman's intimate anatomy, that allow the natural function of squirting to occur quite effortlessly.
For a guy, being able to give a woman what she needs to ejaculate is a point of pride. This special skill immediately classifies him as a "superior lover." Let's face it, not all men can deliver the ultimate climax. In fact, most men go about it the wrong way altogether by treating her like a porn star.
When I saw how much success men and women were having with my techniques, I wanted to spread the word and reach more people than I could doing Squirtshops. When Susan Bratton at Personal Life Media asked me to partner with her, it was the answer to a prayer. Her sexy sex ed online platform was a perfect match. We joined hands and created a program to share this intimate knowledge with our sisters and the men who love them.
Now you can attend a "Squirtshop" in the privacy of your own home!
"Female Liquid Orgasm," is for any woman who wants to experience female ejaculation, broaden her sexual horizons, and experience new realms of pleasure.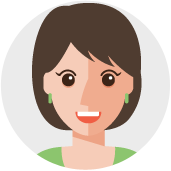 "I have been fortunate enough to experience the lovely and awesome feeling of squirting through oral and fingering, Omg!!! That's an amazing feeling!" ~ Marlena
Squirting Is Every Woman's Birthright
I got lucky. Early on, I had a boyfriend who knew how to make me squirt. He just sort of coaxed my ejculate out of me. I didn't even know what it was, but he made it the sweetest experience. I loved it so much I simply had to help others experience the sweetness.
If you're like most women, as soon as you hear about female ejaculation, you want to experience it yourself. You somehow just know it's a special experience, a sacred pleasure that is a natural expression of your feminine essence. You want it for yourself and for your lover. And you're acutely aware of the fact that this isn't something you can fake.
You may have heard that women often have a powerful emotional release the first time they have their G-Spot stroked. The first time a woman ejaculates is like a good cry. It is often followed by a powerful healing orgasm that quickly transforms into laughter. That's right. From crying to deep belly laughs in a matter of a few moments. Often, in my Squirtshops, the women erupted in cackling as new, thrilling sensations occurred in their Yoni.
Female ejaculation is an ancient sexual practice whose sacred sexuality has been lost in Western culture. In many parts of the world, female ejaculation is seen as a rite of passage. This natural function is every woman's birthright… Including YOU, my gushing goddess!
Now is the time to fully express your sexuality. Now is the time to embrace your full sexual potential. Step into ALL THAT YOU ARE as a woman and receive the gift of this sweet pleasure. Your path toward self-actualization and spiritual growth will get supercharged once you get to know this secret side of yourself.
PLUS, Female ejacultion can actually improve your romantic relationships. When you share this intimate knowledge with another human being, a unique pleasure bond forms that is both powerful and exciting.
And now you can have that experience in the privacy of your own bedroom with my beautifully filmed, respectfully presented program.
You may be wondering…
"Is Squirting Even Real? Isn't It Pee?
And Can I Really Do It?"
Even though female ejaculation has been "out of the closet" for over many years now, people are STILL arguing about whether or not it's pee.
It's NOT. Your ejaculate is recruited from your blood plasma and seeps through your Skene's Glands into your urethral tube. It comes out of your body through the same tube as pee, but it's different substance chemically. People confuse it with urine because, unlike your creamy secretions that come from the walls of your vagina, it comes out of your urethra.
For some women it trickles, for others it gushes. It can seep out and make a puddle or blast out like a hose.
This is exactly how a man's ejaculation works! Both men and women pee and ejaculate through the urethra. A woman's wild wetness is perfectly normal! And perfectly precious, especially to her beloved.
"I was so scared to make a mess… but it turns out I can actually control how much and how little I can squirt!" ~ Lita
Squirting Is A Sacred Experience
For A Lot Of Women
Among women who ejaculate, this special fluid is often called amrita, which also means "immortality" and "nectar of the gods."
In Tantra, female ejaculation is more than a physical function, emotional catharsis, or sexual pleasure; it serves to further kundalini awakening, psycho-sexual enlightenment, and emotional healing.
When women squirt, they release pent up emotions, move blocked energy, and soothe psychological wounds. It's an exhilarating sexual experience and, at the same time, a nurturing act of self love.
"It feels almost as if there's a cup of sparkly, electric fluid inside me that is so full it spills over me in waves. When this happens I can feel the vibration up my spine, the back of my neck, and all the way to the top of my head." ~ Zoe
Here's The Truth… Any Woman Can
Squirt Her Heart Out
That's right. Anyone. Even you.
If you've never ejaculated and are excited to know more… and maybe even try it for yourself — keep reading.
Maybe you squirted with a past lover but your current lover needs a little help to give you this exquisite pleasure…
Maybe you just want your lover treat you like the sensual goddess you are…
Maybe you were shamed or traumatized about squirting in the past…
Wherever you are now, it's time to claim your full sexual power and become one of "those women" who can Squirt Her Heart Out!
The Perfect Dichotomy Of Every Woman
Find the perfect balance between a radiant goddess of warm sensuality and heart-connected lovemaking, and that hot, sexy woman who loves to get wet and wild with copious amounts of gushing 'gasms.
It's perfectly natural to crave the sweet explosion of your sacred waters. Once you open the tap and start to trickle, flow or squirt, you'll experience such intense pleasure, you'll discover that you can actually have two, three, or more sweet releases.
"I love the satisfying pleasure of squirting, over and over. I feel like the sexiest, hottest woman in the world." ~ Shannon
"After going through your material, I was able to ejaculate for the first time. Your instructional course was very useful and I wanted to thank you." ~ Francine
Today, you have the chance to get full, instant access to my entire online female ejaculation and G-Spot orgasm training with the click of a button.
Introducing
"Female Liquid Orgasm"
Female Liquid Orgasm is the advanced system of strokes and communication techniques I perfected in my female ejaculation Squirtshops.
This knowledge will forever alter your body, your moods, and your relationships for the better.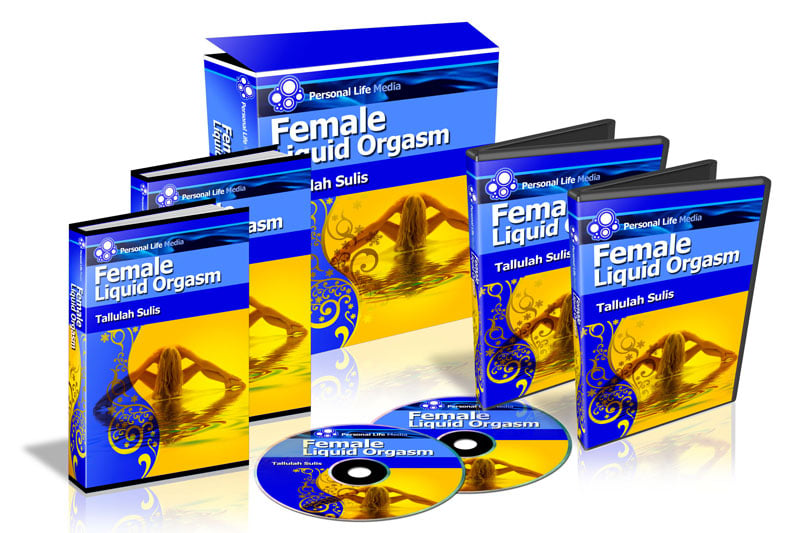 Here's Why "Female Liquid Orgasm" Is BETTER Than Any Other Program…
You Learn How To Release Your Amrita When And Where You Want To
Learning how to squirt is one thing, learning how to NOT squirt is another thing altogether…
In order to master female ejaculation, women need to go through a few essential steps on emotional, mental, and physical levels. This essential grounding is not understood by most people (and even some sexologists).
My techniques are rooted in sacred sexuality. The strokes and patterns I will show you honor the goddess within you. You'll see lovely, relatable couples demonstrate the techniques. You'll also see solo self-pleasuring practices.
"Female Liquid Orgasm" Is 100% Female-Positive
This program is the polar opposite of porn. Unlike 99.9% of what's out there, this program was not filmed to appeal to the adult entertainment market. My program was filmed with real women, most of whom are my friends and fellow sexuality trainers and coaches. The techniques are sensual, loving, and respectful. You'd be proud to watch my training videos with your lover and/or your girlfriends. In fact, I frequently get emails from customers saying they hosted their own private Squirtshop with a few of their friends using my program!
More Than Just "Squirting"
This program doesn't focus solely on helping you learn to squirt. It's a journey to become the sensual goddess you were born to be. I designed it to help you reclaim your birthright to female ejaculation, build your self-esteem, and embrace your sensual nature. You'll come into your own and begin to inhabit a whole new dimension of pleasure as a sexually alive, confident woman.
Promotes Sexual Healing And Emotional Release
Many women carry unresolved sexual trauma, emotional hurt, and cultural shame associated with their bodies and their sexuality. The "Goddess Healing Massage" you'll learn in this program helps you release these blockages and heal yourself on many levels.
Developed For The "Every-Woman" (And Man)
While developing this program with hundreds of real people in my Squirtshops, I discovered each person learns in their own unique way. So I fashioned "Female Liquid Orgasm" to be easily understood regardless of your learning style. All you need is the desire to experience female ejaculation.
"Well OMG… I'm 52 years young and had my first gushing experience ever on New Years Day!" ~ Laura
"I Want YOU To Be The Next Woman
To Start Gushing!"
Here's some of what you'll discover inside the program:
Learning about female ejaculation and hearing others describe their experience of squirting will get you PRIMED for your FIRST time!
When you experience your first squirting orgasm, you'll realize your body is capable of so much more!
How to release emotional blocks that prevent you from ejaculating.
Rather than try to "fake a squirt" (an impossible feat) you'll have the satisfaction of knowing YOU were able to surrender to the current of sexual energy more deeply than ever before.
How you can use these stroke techniques ON YOUR OWN and squirt your heart out anytime you want.
Here's What Some Couples
"Gushed" About FLO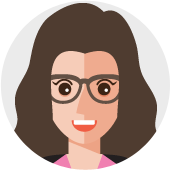 "I realized that I was able to ejaculate a little and then gradually more and more I feel like I have this new thing and I was able to teach myself and to be honest—well i'm quite proud of myself." ~ Melanie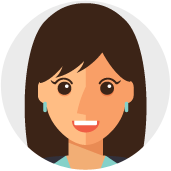 "One day, during a marathon stroking session with my husband, we felt the first wetness of Amrita. Bing! Bing! Bing! We felt like we hit the jackpot. He loves the feeling of me coming on his penis when he's inside me. Tallulah is right. I am a Super Juicy Sex Goddess, and that power permeates my entire life. Oh, yeah!" ~ Lotus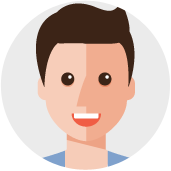 "My woman has learned to squirt and enjoys her orgasms very much. And she is 62 years old! The last time, she squirted 7 times in 5 minutes while I was down there. I know she enjoyed it as she held the back of my head, pushing very hard into her. It was amazing. And the feel of her squirting when I am penetrating her is awesome. Watching her squirt when I pull out is fantastic and the look on her face tells it all. " ~ Mike
Become A Card Carrying Member
of Ejaculation Nation!
Everyone's sexual evolution is personal and unique. You can begin at the beginning with my Start Here Guide or, if you prefer, dive right into the video tutorials. I'll be in your ear, coaching you the whole way through on audio.
Main Book — Female Liquid Orgasm Revealed

Start Here Guide For Women
This includes a complete overview of the "Female Liquid Orgasm" program, anatomy discussions, techniques, how they work, and why they work.

Start Here Guide for Men: This includes everything from the Women's Start Here Guide along with specific information for men who want to give their lover the experience of female ejaculation.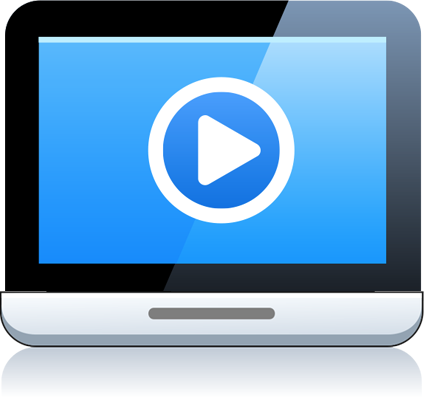 7 Step-By-Step Stroking Video Sessions
You'll watch Robert stroke Ripple under my instruction and take her into squirting ecstasy. Includes 7 explicit yet tasteful videos of an actual "squirt date." This is where you see the individual strokes combined in a progressive stroke pattern that escalates her arousal. You'll get an entire "stroke portfolio" that you can adapt to wherever you are in your hormonal cyclical. That's right. We women need varying pressures, speeds, and types of stimulation depending on where we are in our cycle.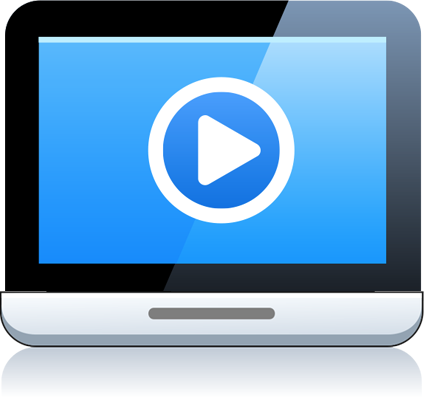 9 Artistic Video Demonstrations
Sensitive, artful training videos show real women ejaculating. Includes extraordinary footage, tastefully produced with art and imagery that celebrates the divine feminine. They show the various ways women squirt — solo/partnered, gushing, trickling, with toys, with fingers, and with a penis.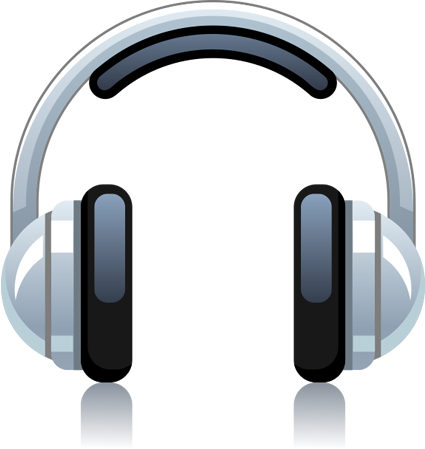 6 Audio Coaching Tutorials
Listen to me as I talk you through this luscious journey. These guided audio adventures give you encouragement, help you understand the explanations more deeply, and lead to new insights about your sexual energy flow.
In other words… I got you, sister! 🙂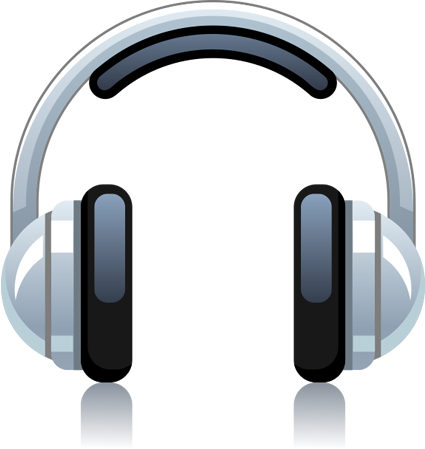 4 Expert Audio Interviews
I've included interviews with a few of my favorite sexperts to bring you their best kept secrets about female ejaculation. This will add more dimension and flavor to your exploration. You'll hear all about squirting from people who have devoted their lives to the expansion of their orgasmic potential and that of their clients.
G-Spot and Female Ejaculation Toys, Tools and Lubes Video, and Resource Guide
Totally updated with all non-toxic, phthalate-free, and latex-free toy recommendations. Susan Bratton got together with Serene Martinez, owner of Pink Bunny, an upscale sex toy shop in San Francisco to guide you on your solo pleasuring and couples playdates. You'll discover the best toys for G-Spot stimulations and female ejacultion. You'll also learn all about the various types of lube including the "Rolls Royce" of lubricants. From vibrators to G-Spot wands and from sensual furniture to pelvic muscle exercises, jade eggs, cock rings, and more — this is your ultimate guidebook to sex toyland.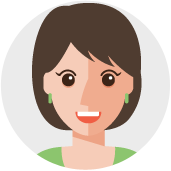 "Female ejaculation is my new superpower." ~ Trish
Here's A Deeper, More Intimate Look
At Everything You're Getting Inside
27 Journeys To Find Your G-spot You Can Use In Different Lovemaking Positions And Pleasure Pathways
27 Slow And Juicy Warm-up Practices To Put All You've Learned Together And Get Started On Your Ascension To Sacred Femininity
Solo Hands-on Practices You Can Use To Give Yourself Squirting Orgasms Whenever You Desire
24 Ways To Immerse Yourself In Blended Orgasms To Enhance Your Tantalizing Experience And Take It Several Notches Higher
How To Blend The 7 Different Kinds Of Female Orgasms, From Clitoral To Cervical And Beyond
12 Partner Lovemaking Techniques For Ejaculating With (Or On) Your Partner
How You Can Circulate Hot, Orgasmic Energy Through Your Body And Flush "Flo-Blocking" Energy Out Of Your Body
3 Squirting Methods And Why Knowing Them Will Show You Exactly Where To Start Your Ejaculatory Journey Together
How To Give Yourself (Or Have Your Lover Give You) A Sensual "Goddess Healing Massage" You Will Remember Forever
Shallow Thrusting, Fwap-Fwapping, And The Man Handle — 3 Of My Favorite Positions For Ejaculating During Intercourse
Recommendations For The Right Lubes To Use During Different Parts Of The Stroking Patterns. Remember, It's Going To Get Washed Off When You Start Releasing Your Feminine Waters. You Need The Most Appropriate Lubrication Available And I'll Tell You What Works Best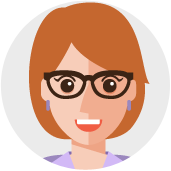 "When he said the magic words… my body responded because it gave me the permission I needed… and WOW! I let out this huge gush of liquid all over the place. Just the thought of how exhilarating this was for me and my partner sends shivers up my spine." ~ Christine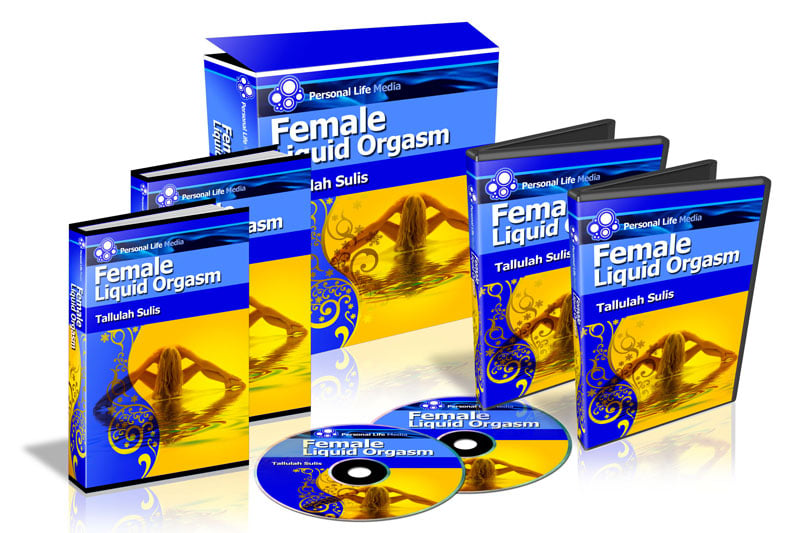 You're Receiving All This Tonight
For Just
$197
$97
Only
This is the same information I teach in my weekend workshops that would cost you, at minimum $500 and up to $2,000 dollars if you factor in travel expenses to come to my Squirtshop in California.
The complete FLO program is normally $197, but you can save one hundred dollars when you get Female Liquid Orgasm today.
We surveyed over 17,500 people about their top sexual desires. These were REAL people — men, women, and everyone across the gender spectrum.
The results were SHOCKING!
The survey showed that the #1 top desire for both men AND women is to give/receive female ejaculation or squirting orgasms.
I say: give these people what they want!
I want YOU and YOUR LOVER to experience the beauty of squirting orgasms for yourselves.
So I'm going to give you a HUGE, $100 DISCOUNT and drop the price down to just $97 on one condition.
IF you promise to truly give squirting orgasms a GO…
So that when you FINALLY experience it for yourself and see fluid gushing out of your Yoni for the first time…
I want you to remember this promise and just send me a email or DM me on Instagram to let me know.
We've sold over 3,000+ units of FLO to date. Thousands of people use my stroke techniques to have squirting orgasms each day, but I don't get to hear about even 10% of them!
I want to be in on the fun, too!
I get tremendous satisfaction out of knowing your sex life has been blessed with the experience of sacred amrita. Trust me, this miracle will not only up-level your life in the bedroom, it will spill over into your career, your creative pursuits, your health and wellbeing, and your spiritual evolution.
"Now we are at 9 sex sessions a month with multi O's of squirting. My lady wants sex 4 out of 5 times I want it, compared to what used to be 2 out of that 5." ~ Jason
You're Protected By My Worry-Free
100% Happiness Guarantee
To make this an easier, sweeter decision for you, I'm going to make it super simple.
With my Worry-Free 100% Happiness Guarantee you get a complete refund if for any reason you are not completely and totally thrilled.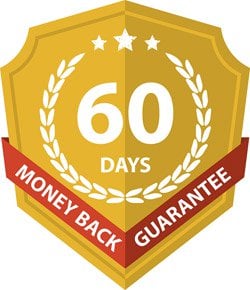 Guarantee #1: "Spot Your G-Spot" Guarantee
After going through the FLO program, you'll know how to find your G-Spot with pinpoint accuracy. You won't even need a partner to do it for you!
Guarantee #2: "Sensual Healing" Guarantee
You'll experience one of the most stress-relieving, mind-body-and-spirit-healing experiences a woman can ever have with her own body. Wash away stress, pressure, trauma, negative emotions, and more.
Guarantee #3: Awaken Your Yoni Guarantee
You will know exactly how to "awaken" your Yoni and allow yourself to experience the best squirting orgasms of your life. A dormant, unresponsive Yoni is by far the BIGGEST obstacle for many women. I'll show you exactly how to wake her up and get her purrrrrrring!
"I just had my first squirting orgasm! I loved it!!!!" ~ Yonina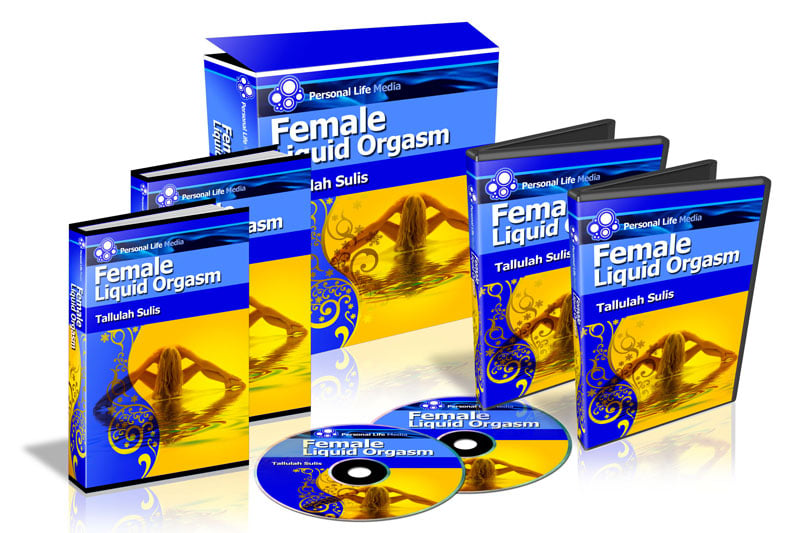 You've Heard So Much About It…
Now You Wish To Finally
Experience This For Yourself…
I'm sure you're excited to step into this phase of your life.
And I'm totally excited for you. I'll make sure to walk you through it myself, every step of the way.
In this program, I don't just give you a book to read. I give you everything you need. EVERYTHING. Videos, audios, printable instructions, and even personal email coaching for FREE.
That's because I want YOU to have this one-of-a-kind gift of your feminine divinity.
You deserve to squirt your heart out. It's your birthright as a proud, beautiful, powerful sensual goddess.
"With what you taught us, she came and came and came and came … and towel after towel after towel got drenched … and it was, for the first time in her life, perfectly OK!" ~ Phil
Before You Get "Female Liquid Orgasm"
Tonight, Read This Very Carefully…
If you have been curious about squirting, but you're afraid of trying it because you wouldn't know where to start, what to expect or what it really looks like and the information you find online is just not enough…
If you feel embarrassed about how to give yourself this pleasure or don't know how to ask your partner to give it to you…
If you know you need some G-Spot healing but haven't found the person who can hold your hand and get you through to experience pure pleasure…
If you want an easy, STEP-BY-STEP "guide" to the world of liquid orgasms, complete with the RIGHT LANGUAGE and a series of mini "workshops" you can do at your own pace…
If you want to STAND ABOVE the sea of attractive women (who won't have the same advantage) and have the hottest sex with the sexiest lovers…
If you want to be so in tune with yourself that your energy turns heads wherever you go…
If your husband is dying for you to douse him with your feminine waters… if you want him to feel you spray your nectar as he strokes your G-Spot for as long as you need to have successive releases of exquisite pleasure…
If you had the unfortunate and all-too-common experience of ejaculating with a past lover, only to be completely let down because they didn't embrace it and you want to make sure this doesn't happen again…
If you're simply DONE sitting around feeling horny and frustrated and want to start having the time of your life…
If you feel as though you're holding yourself back sexually and want to learn how to surrender to sexual ecstasy…
If you're ready to jump into the water with BOTH FEET and forming LASTING, LOVING INTIMATE relationships… then you've made the right decision.
I am here to help you create the kind of orgasmic experiences you want, TODAY.
"Years ago I learned about squirting from porn. Then recently through you. I read what you teach and the loving methods you described. My god, the difference I could play on a cello." ~ Matt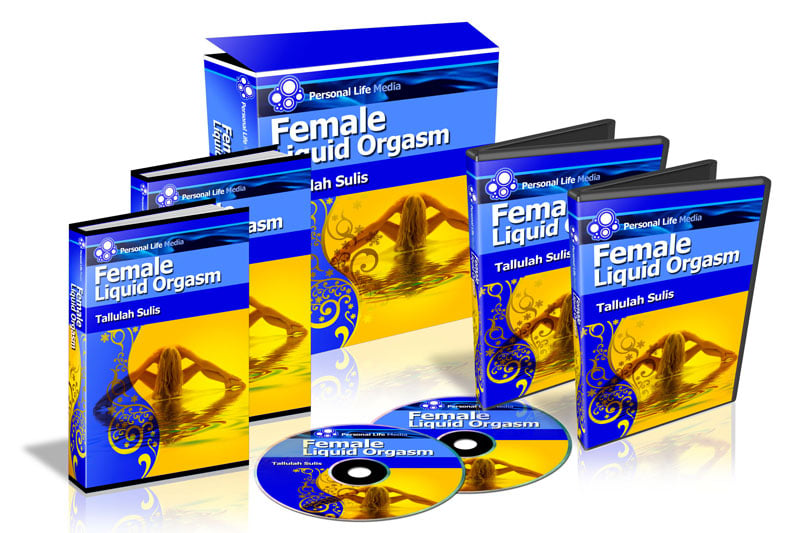 Are You Ready To BE That Sensual Goddess Who Regularly Squirts Her Heart Out?
There's so much more you can feel and do with your body!
This isn't just about enjoying sex.
It's also about increasing your knowledge and wisdom and developing deep appreciation for your body's ability to give and receive pleasure…
To be able to surrender to the incredible sensations that get you turned on, that get the hairs on your body standing erect, and the perspiration pouring down your neck and thighs…
When your Yoni gets engorged, full of warmth and life…
And when you escalate your arousal to new heights as you transcend into full-on female ejaculation and multiple orgasms…
You can be the sensual goddess you were meant to be.
Whether or not you're with a lover right now, you can experience the bliss of female ejaculation.
And if you're with someone, imagine having full confidence from now on… knowing full well that you can experience heightened states of pleasure…
Pleasure you can experience all on your own or, if you wish, with your Sexual Soulmate.
Take my hand and I'll show you how you to start squirting as soon as tonight.
Some women may take a few days, but my videos, demos, audios, and stroke techniques will take you and your lover to squirting nirvana.
All you have to do is to click the button below to get started immediately.
See you on the other side, lover.
To Squirting Nirvana,
Tallulah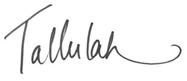 "Tallulah, you are the best. You teach squirting with tender love & care. Thank you!" ~ Don
"I have realized that it's one thing for her to have an orgasm and a completely different level when she is having a squirting orgasm." ~ Mark
"My woman wants to squirt after I told her about it. I will relish her squirting every day." ~ Matt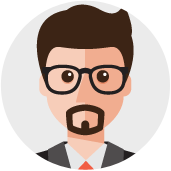 "Thanks to you, I've led women to multiple, layered, and squirting orgasms! I really enjoyed the look of ecstasy on their faces. Beautiful! ~ Clinton
"I cannot express how awesome it was to be part of that experience with the woman of my dreams!" ~ Bill